Patio in the country - 100 photos of exclusive design. Simple instructions on how to do it yourself.
Currently, the cottage has ceased to be an exclusively source of additional income in the form of fruits and vegetables. Most modern summer residents use suburban areas for cultural recreation and unity with nature. Increasingly, outdoor enthusiasts decorate their sites with alpine slides and neat lawns, elaborate pergolas and cozy gazebos. Recently, a very fashionable patio area has become.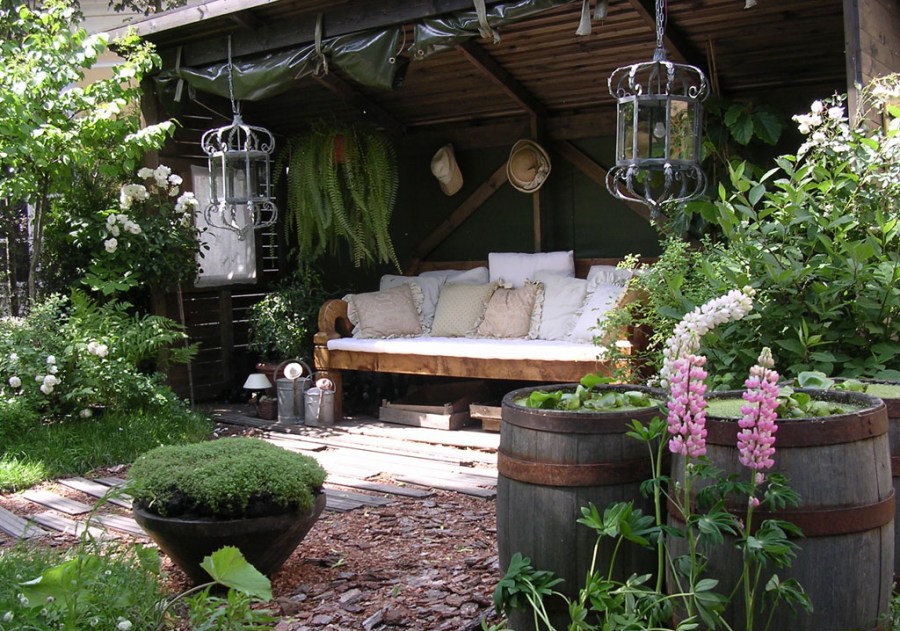 What is a patio? A cozy resting place in the courtyard or in the garden; under a canopy or open air; with a small coffee table for intimate conversations or a meeting place for a noisy company. There is a huge variety of patio types in the countryside landscape.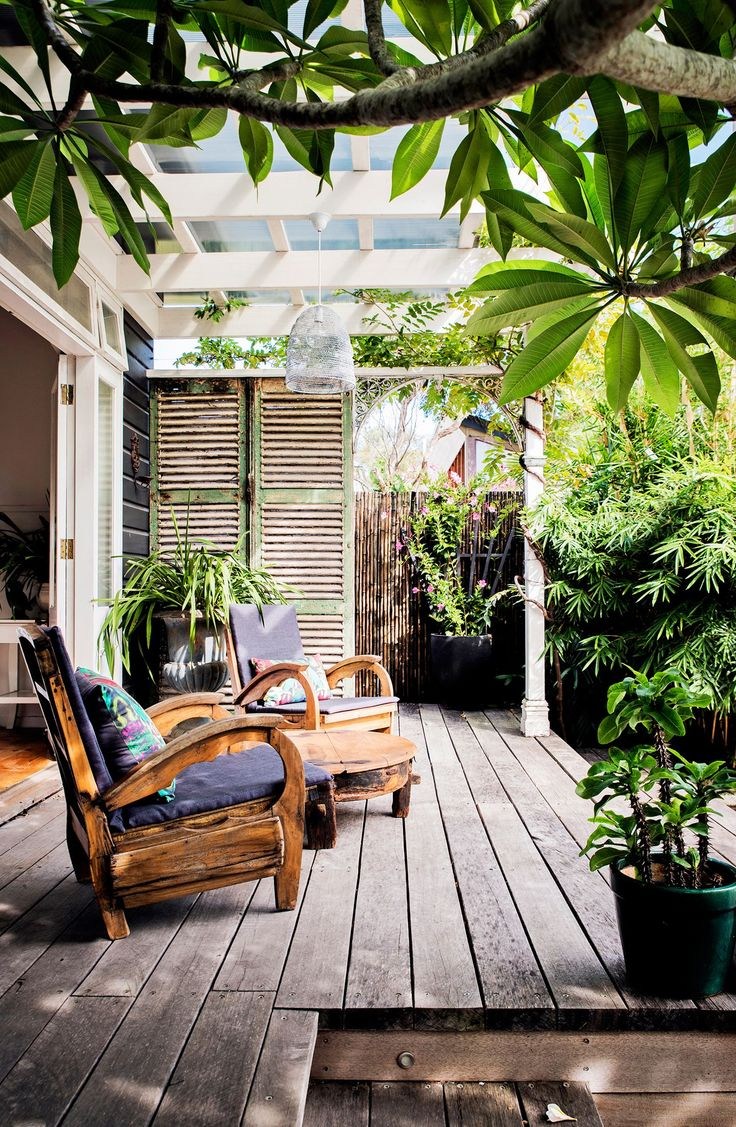 Good location
It is very important to choose the right place to create a relaxation corner where both households and guests will feel comfortable.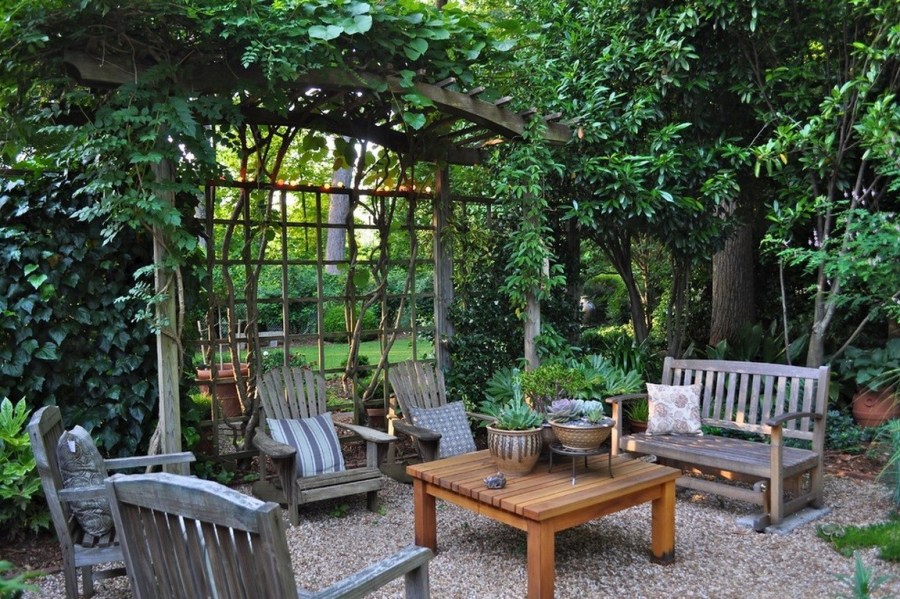 The most common arrangement is near the wall of the house. Best of all, if there is a door in this wall, you don't have to travel the distance with distributions of treats for guests or hide from the weather. This type of patio is the classic and most common.
But garden patios are also very popular in the shade of spreading fruit trees with a small pond or cute fountain. If there is no way to hide from prying eyes in the shade of the garden, you can build an artificial fence in the form of a screen.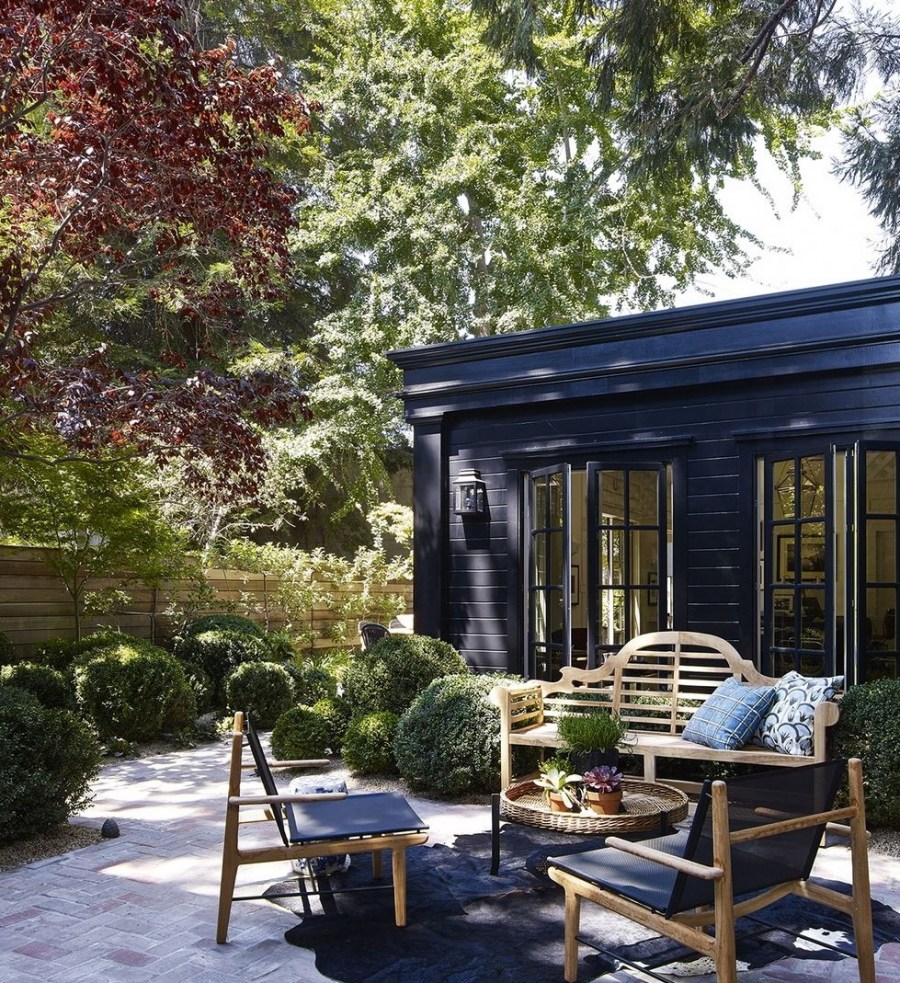 Before deciding for yourself what should be the ideal vacation spot in the country, you will have to look at a single catalog of beautiful patios. Perhaps it will not be possible to dwell on any particular option, but several ideas will merge together, thus creating a unique project.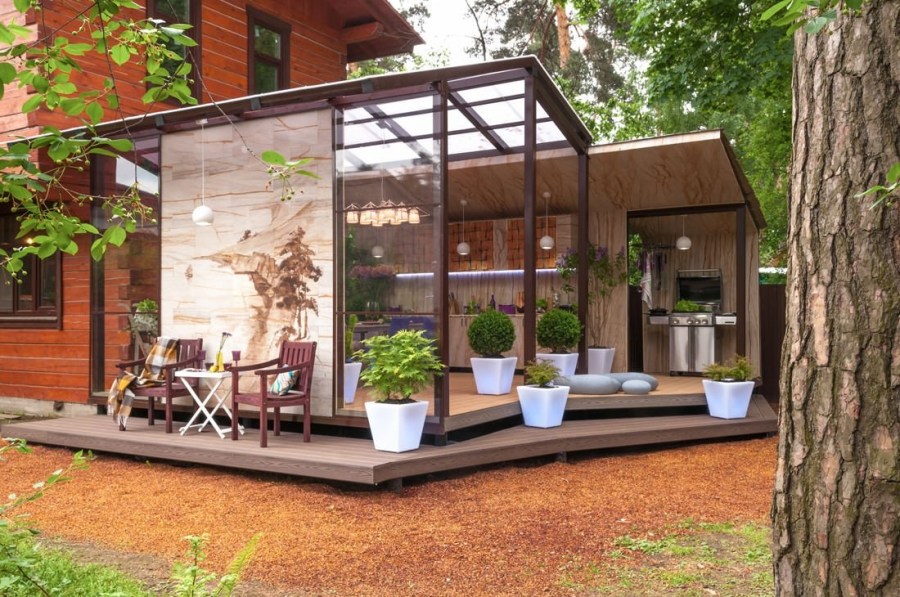 But even if one fails to come to a certain decision, it is never too late to resort to the help of specialists.
Stages of creating a patio
We decided on a place to create a cozy corner, you need to think about the dimensions. The size of a patio for a summer residence depends primarily on its intended purpose. Namely, whether it will be a corner for two or for noisy gatherings of large companies, or maybe it will be your private secluded place.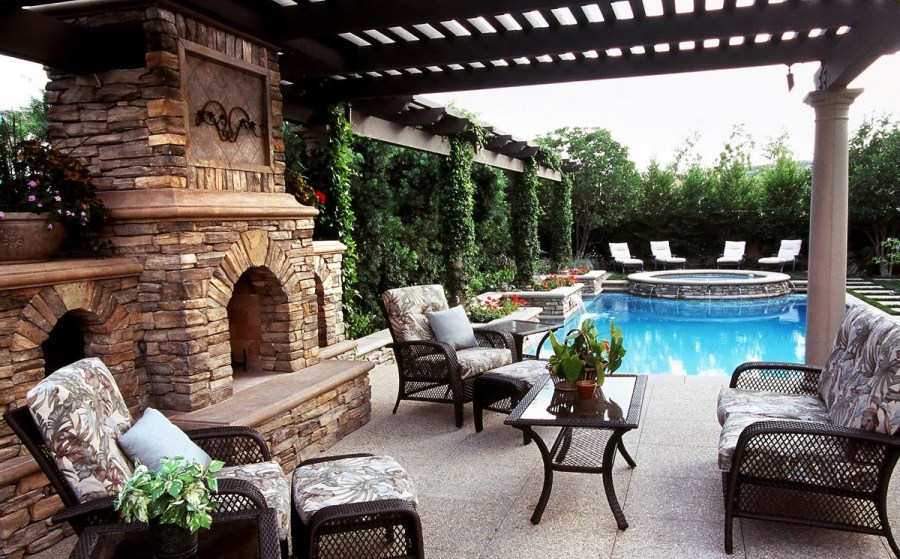 Base
One of the most important steps in creating a patio is to cover the site. As the base, you can choose various materials:
concrete slabs (less expensive option),
natural stone (looks original and original, but there may be problems with styling due to uneven shapes),
paving decorative tiles (the most successful combination of price, quality, and in addition, a huge variety of combinations of forms),
garden parquet (made from waste wood and polymers, which makes this material more durable than natural wood, as it is not susceptible to decay),
decking (modern building material, visually indistinguishable from natural wood).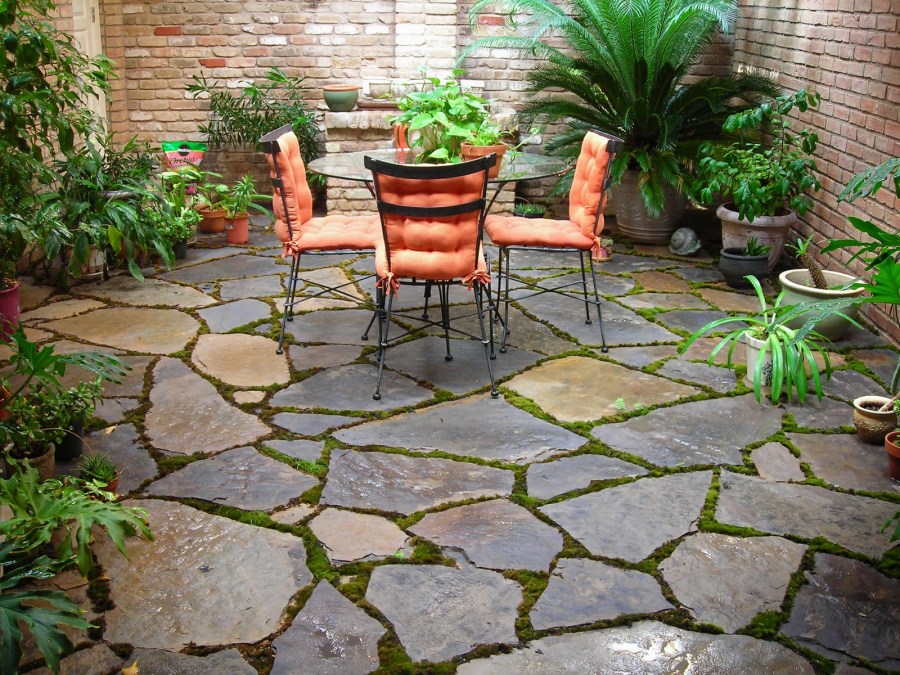 Regardless of which coating option you are staying at, you must complete the following steps in preparing the site for laying the foundation:
Mark the boundaries of the site;
Remove the soil layer approximately 10-15 cm;
To fill up with sand;
Seal with watering and rake alignment.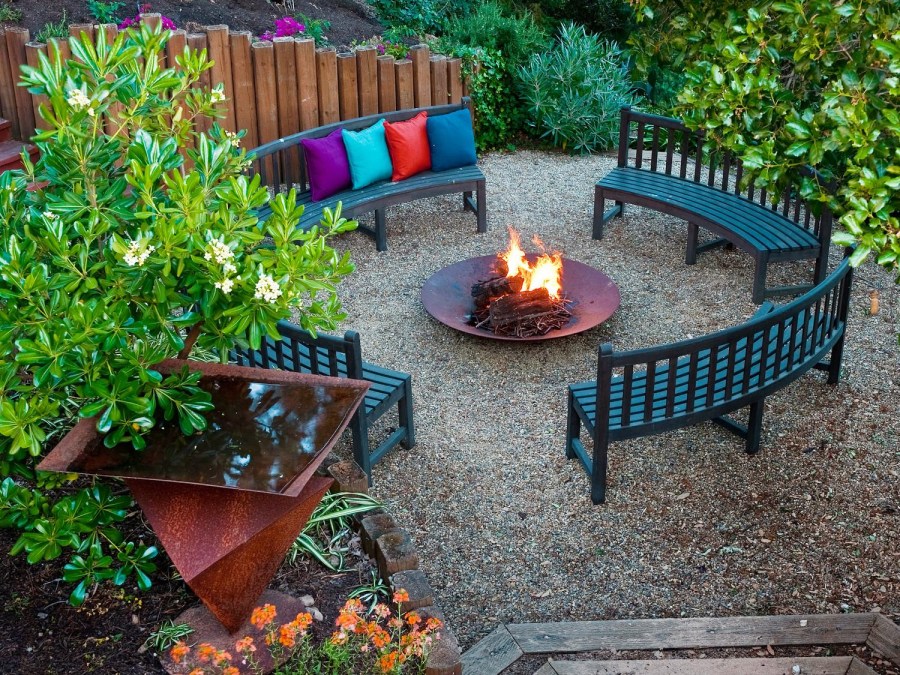 Next, proceed with laying the coating. It is important to remember that tiles or natural stones should be laid close so that each element fits snugly against the previous one.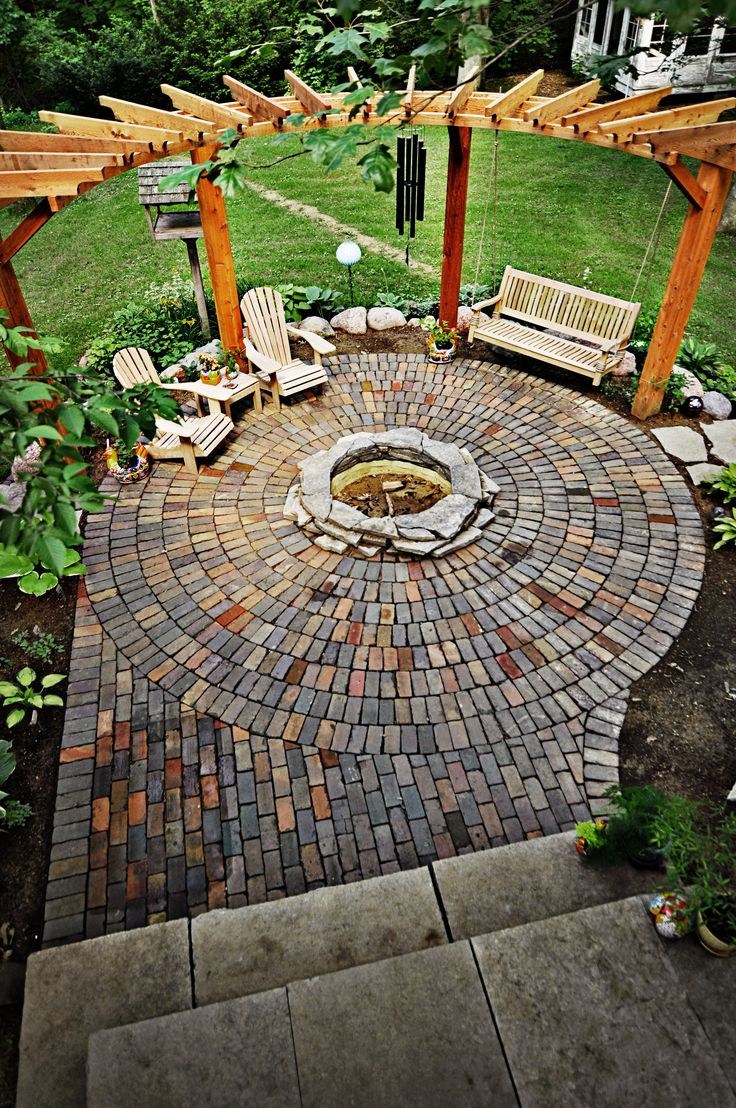 When building a base for a patio, rainwater drainage should also be provided, which is most practical to direct towards a garden or flower bed.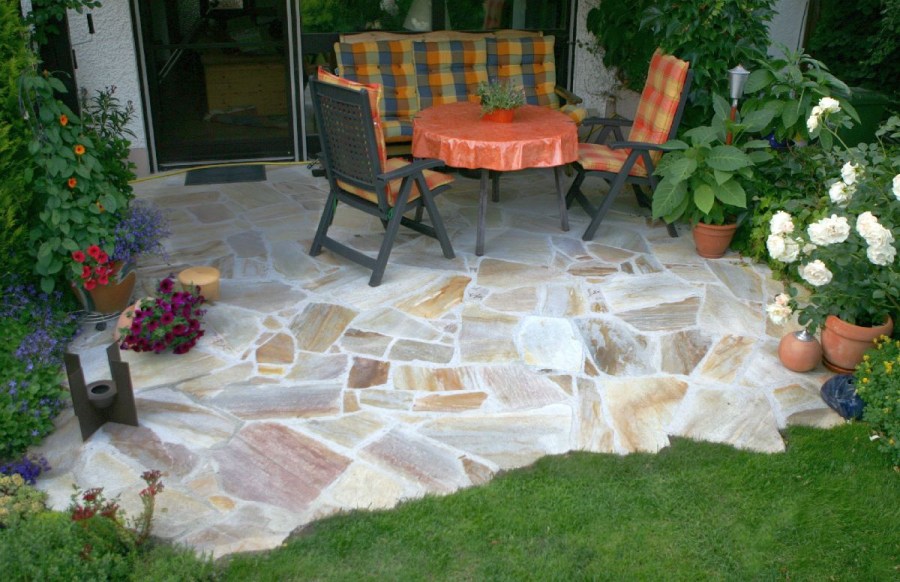 Canopy
The patio with a canopy will make the recreation area even more comfortable, protecting it from the scorching sunlight or sudden bad weather. The canopy can be made stationary, for example, from translucent polycarbonate. It is a practical and modern material, and also very durable.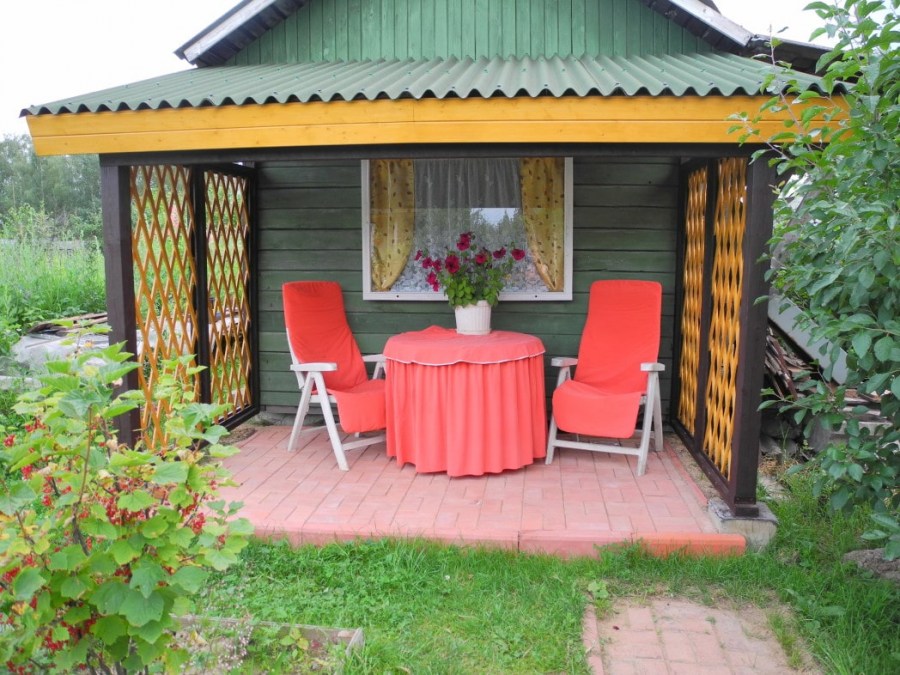 An interesting option from thin wooden slats arranged either in a parallel way or by a mesh-laying method will create an interesting play of light and shadows. The canopy can be made portable, for example, from a stretch tent or umbrella.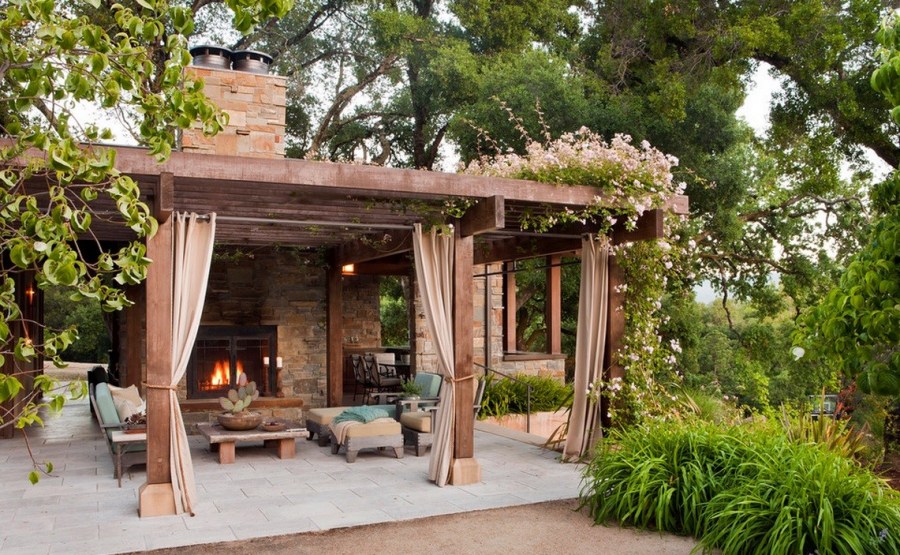 Lighting
Making a patio a functional pastime at any time of the day is quite simple. It is enough to place decorative lamps or garden torches around the perimeter. Lighting devices can also act as decor.
Patio Furniture
How to make a patio the most functional? The choice of furniture is of great importance primarily for the direct purpose of the patio - for relaxation. The main rule that you should adhere to when choosing furniture for a patio is its scarcity and practicality.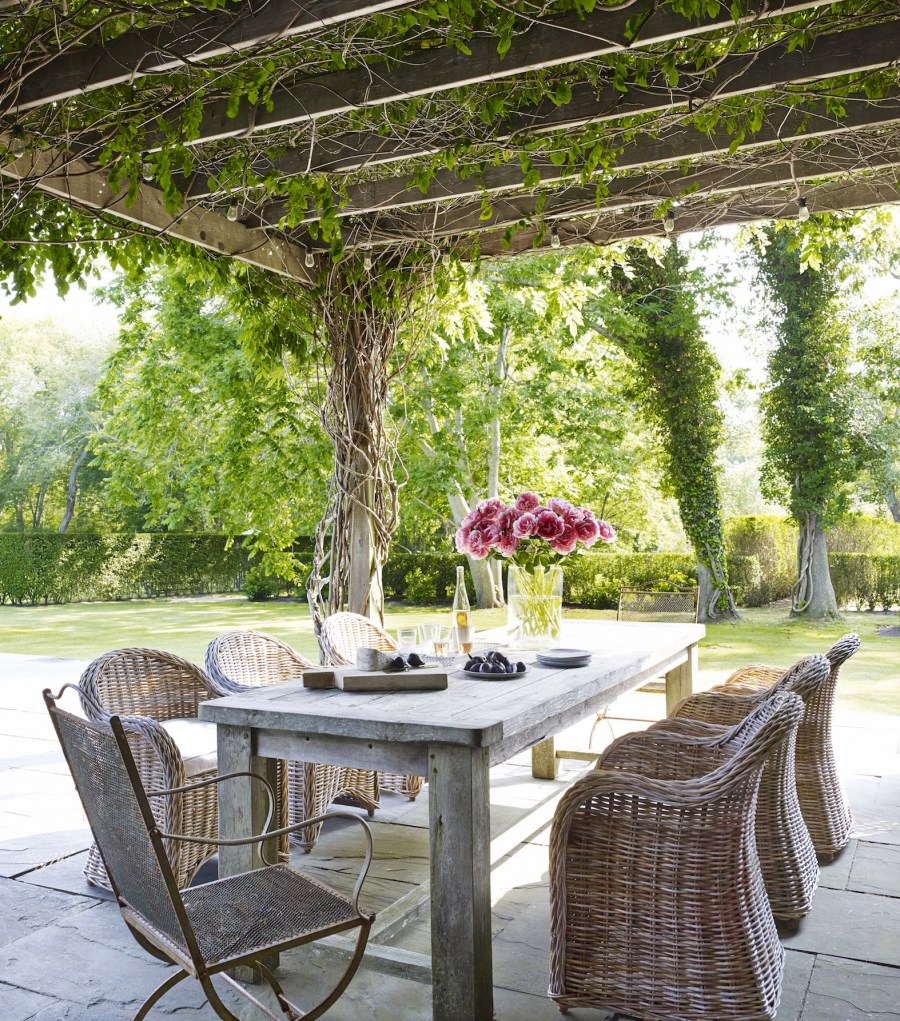 The patio furniture should be made of moisture resistant materials, especially if you decide to make it stationary. The upholstered furniture of light shades will not be the best choice, since it is extremely easily soiled. After all, the patio is a corner for relaxation, and not for constant washing and cleaning.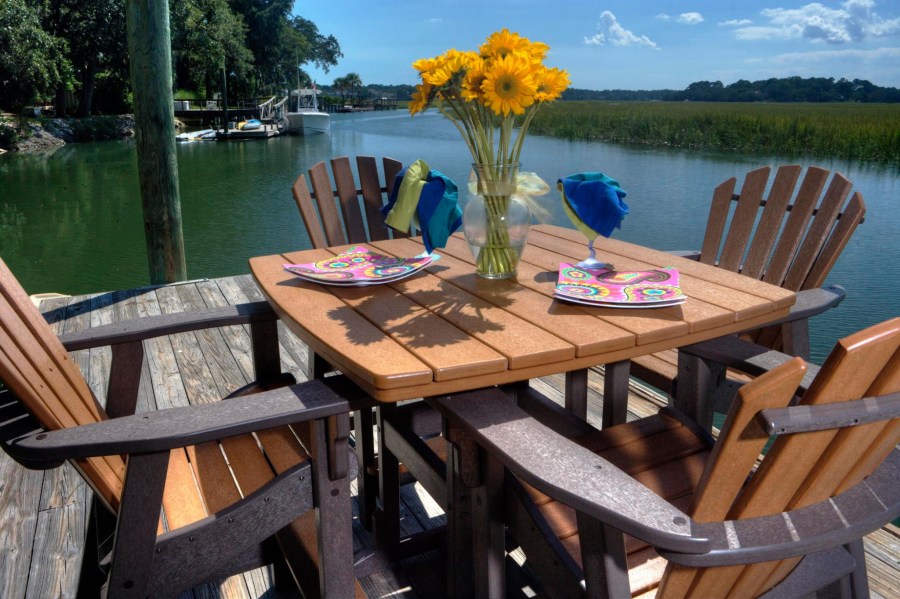 It is not recommended to clutter up a cozy corner with bulky tables and sofas. Choose lightweight wicker chairs and coffee tables.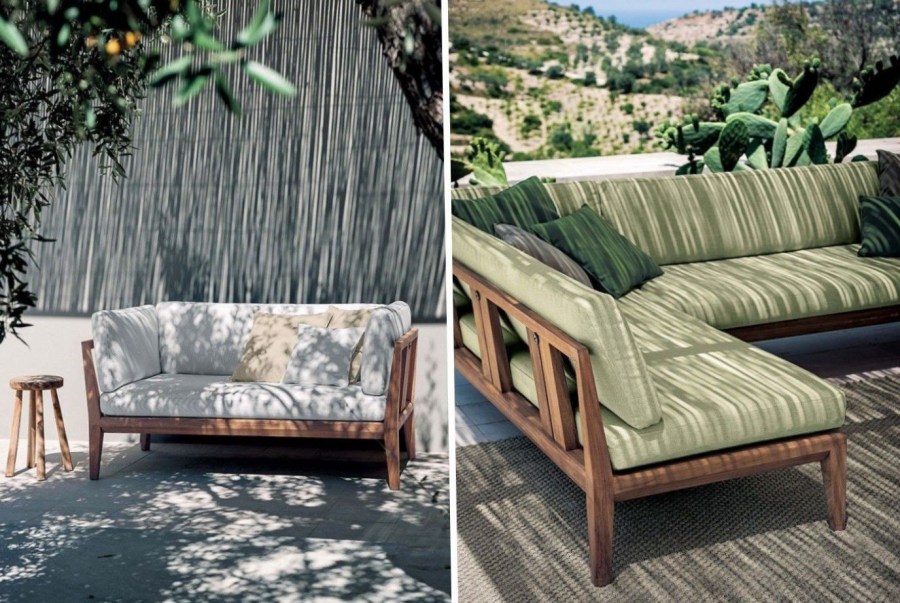 Forged furniture will also look organic, and if you decorate it with bright pillows, then it's not at all usual. A cozy place for relaxation also can not do without a comfortable deck chair or swing.
If you are a lover of friendly gatherings in the open air, you need to consider the placement of the number of guests that you often have. In this case, the grill will be an integral part of the patio and it doesn't matter whether it is stationary or portable, the main thing is that it fits into the general concept of the patio.
Creating comfort
Few will dispute the fact that one of the main conditions for a comfortable stay is privacy. It's not very pleasant to feel prying eyes during relaxation. A protective and at the same time decorative design can be a trellised or openwork partition entwined with weaving roses or clematis.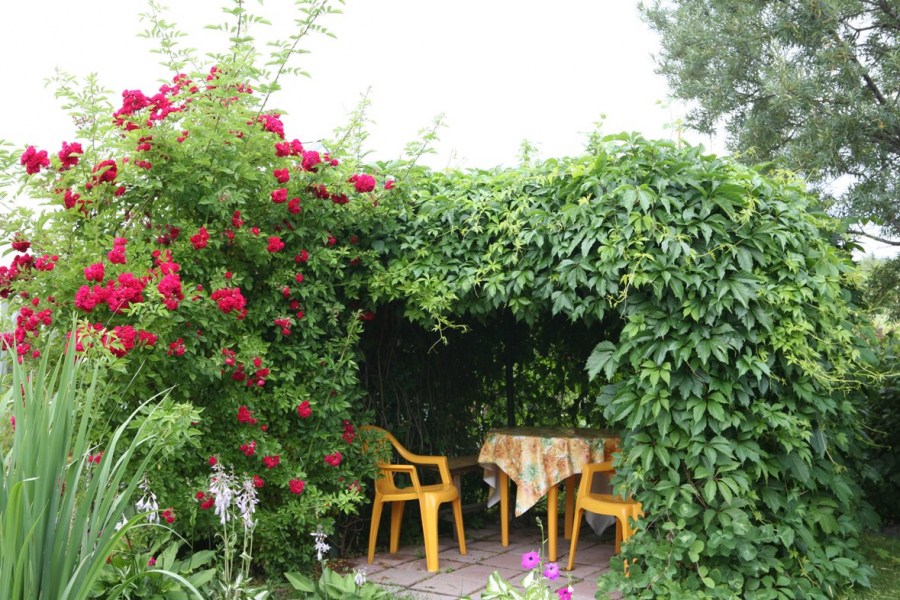 A group of evergreen shrubs can be a wonderful hedge. In addition, conifers will add bright colors to your site all year round. Landscaping of a patio is a very important stage of decoration. After all, a suburban area is a corner of nature that you create with your own hands. Photos of the patio in the country amaze with a variety of landscape design ideas.
Ornamental plants in multilevel mixborders or intricate flowerpots look spectacular. With the help of landing pockets, you can combine the garden and the patio area, preferably annuals or bulbous plants are planted in them.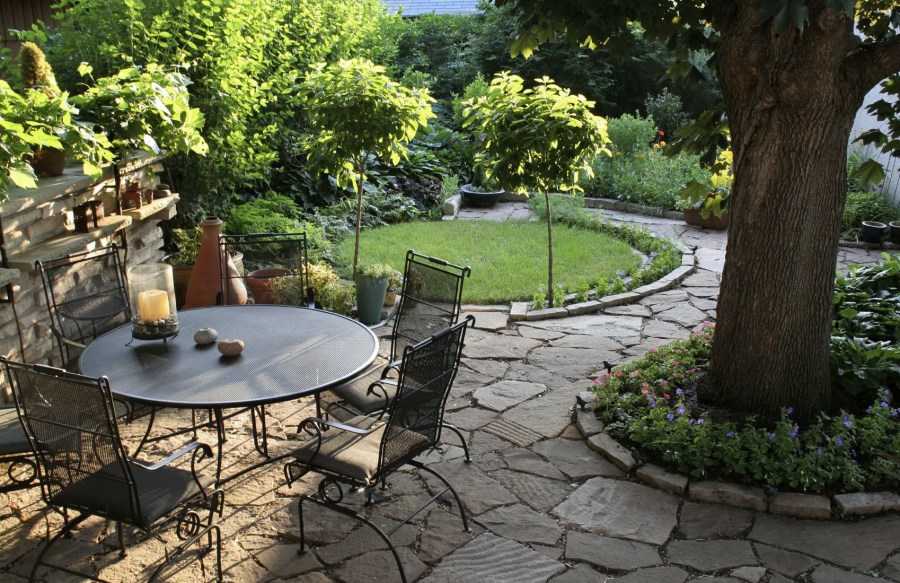 By choosing fragrant rosemary or lavender, you can fill the cottage atmosphere with fragrant notes. Exotic trees of orange or lemon in outdoor pots will bring the Mediterranean spirit to their native expanses.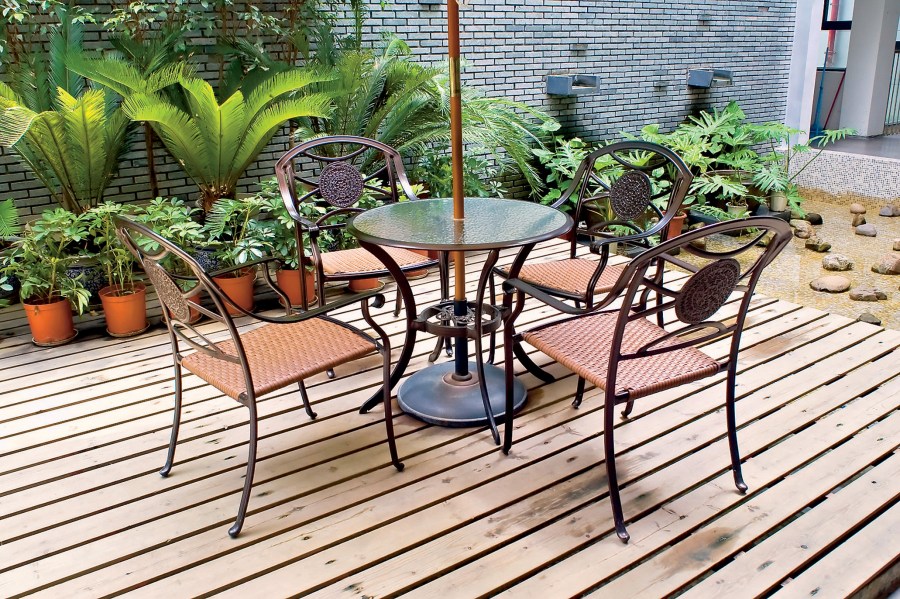 If the patio adjoins a wall, then it can be decorated with unusual cache-pots with bright begonias or nasturtiums.Climbing plants also perfectly decorate an unsightly adjoining wall or emphasize the unusual design of an arch or pergola.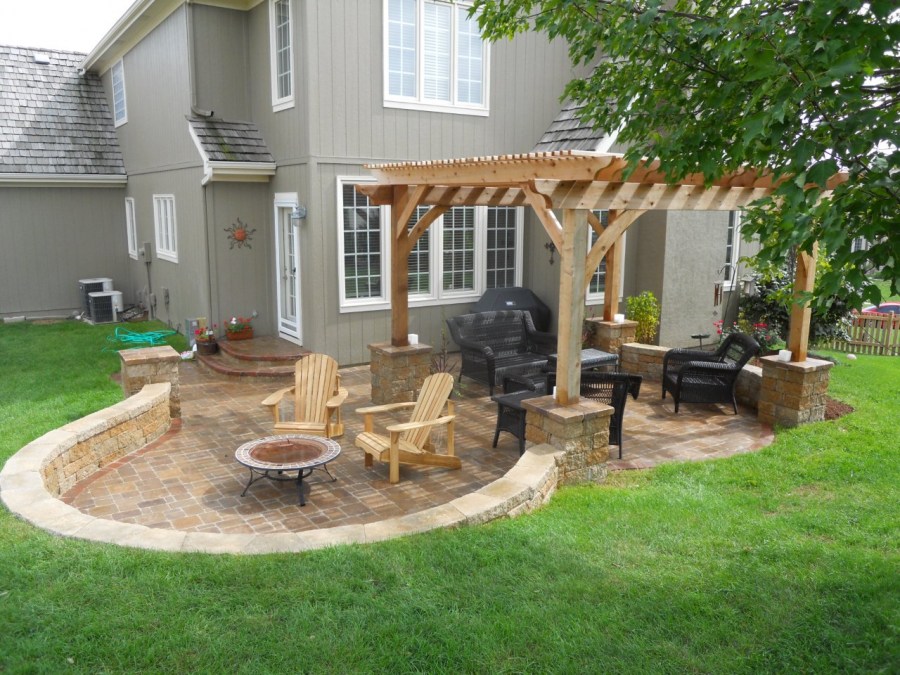 An artificial pond or fountain is beautifully written in the design of the patio. Of course, making a fountain yourself is not so simple, because it is necessary to lay communications: supply and discharge of water. To create such a decor, it is better to invite a specialist.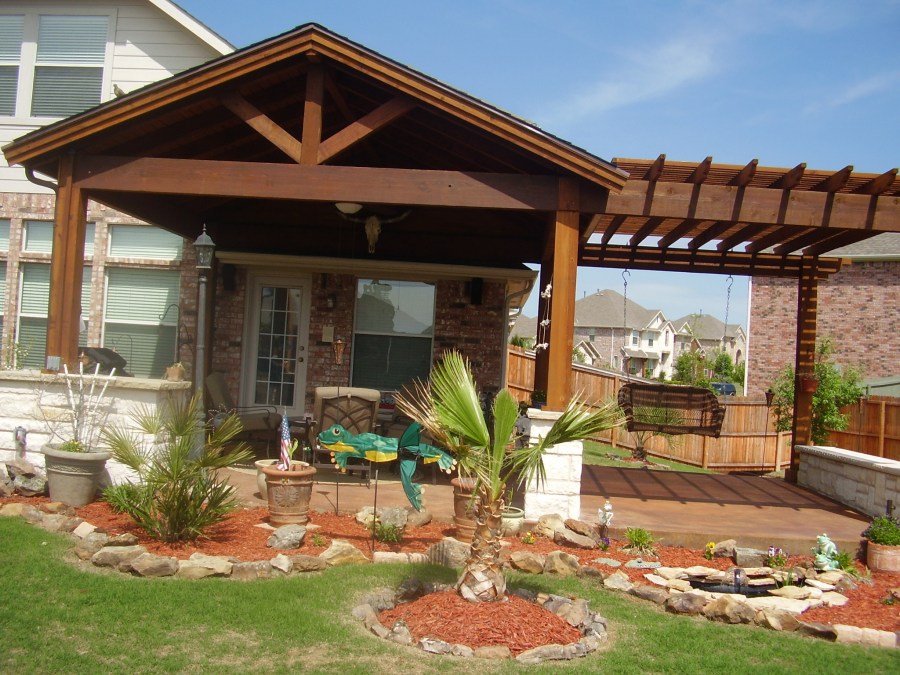 But to deal with a small pond is not so difficult. It is enough to dig a small container into the ground, fill it with water and decorate at your discretion. Unusual sculptures illuminated by garden lamps will create a mysterious fairytale atmosphere.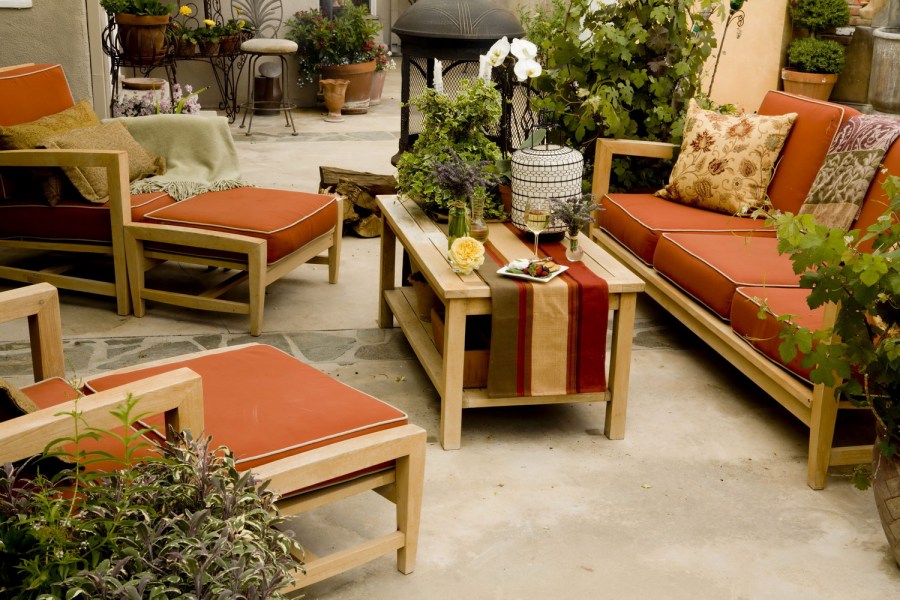 Do not strive to create artsy and ostentatious beauty in practice, not comfortable and useless. When creating a patio in your summer cottage, remember that you are creating a cozy patio primarily for yourself and your loved ones, and not for the surprise of your neighbors.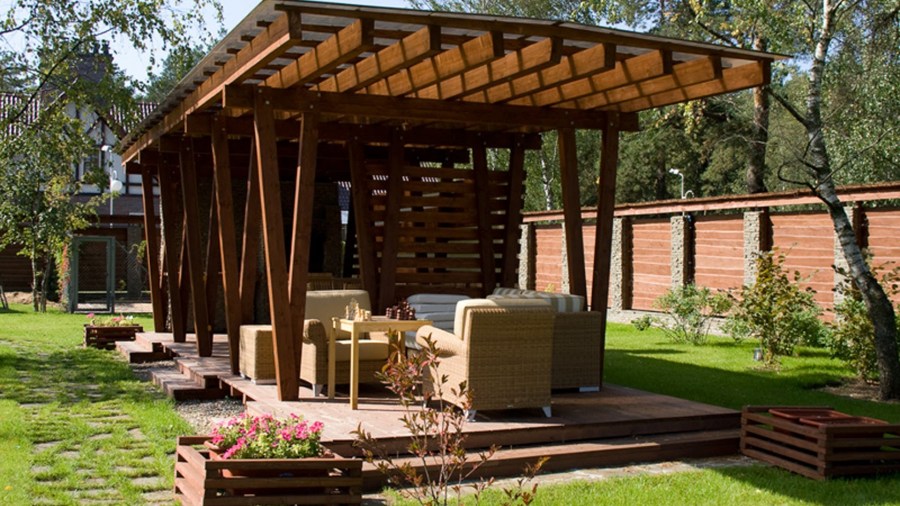 Photo of the patio in the country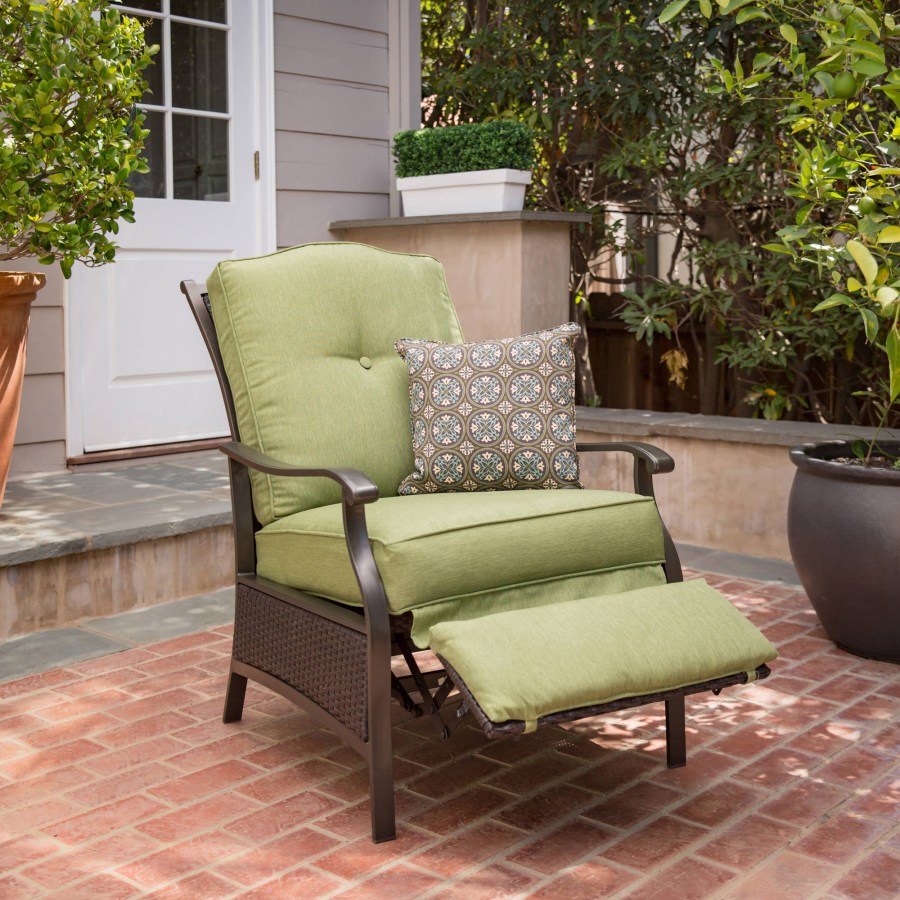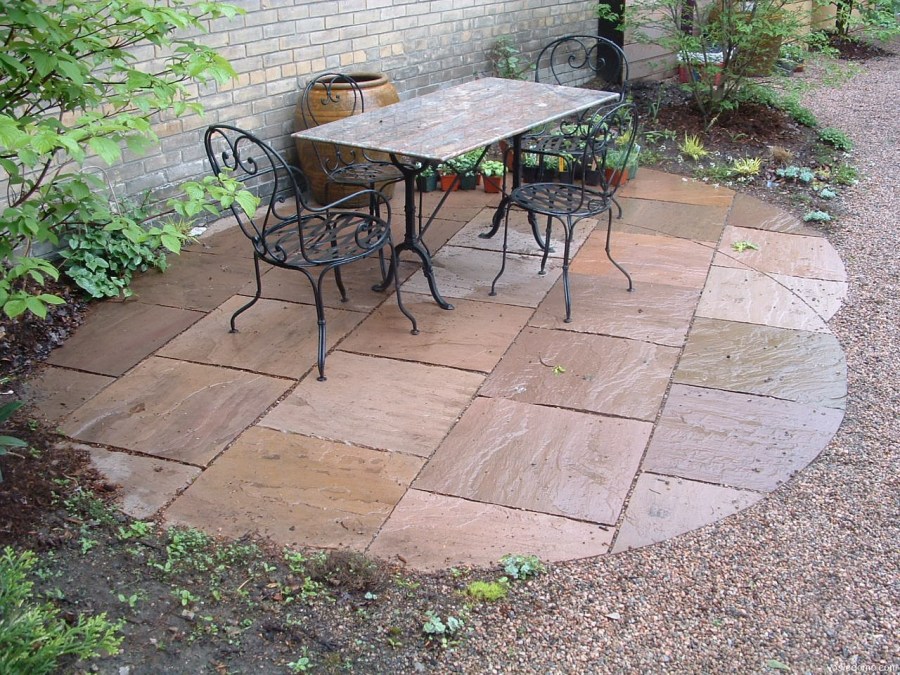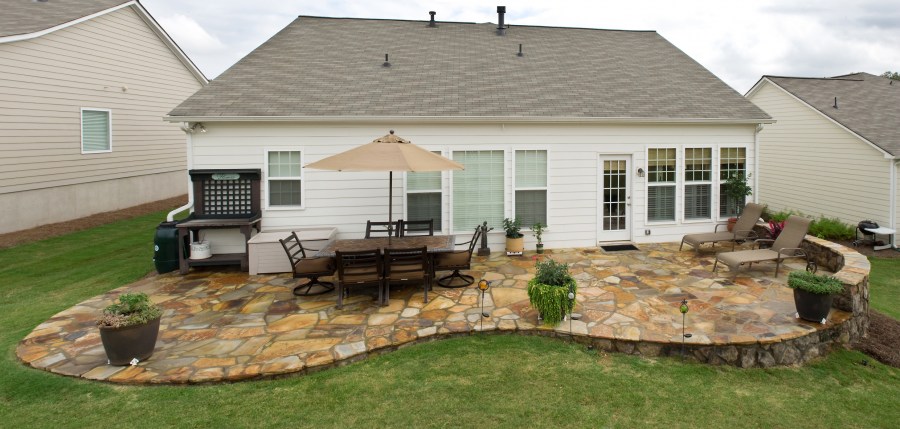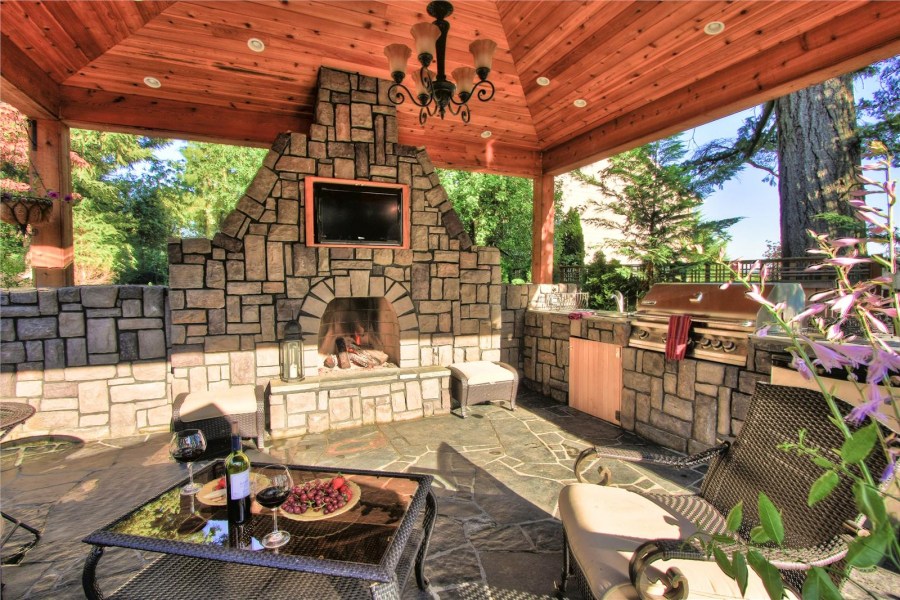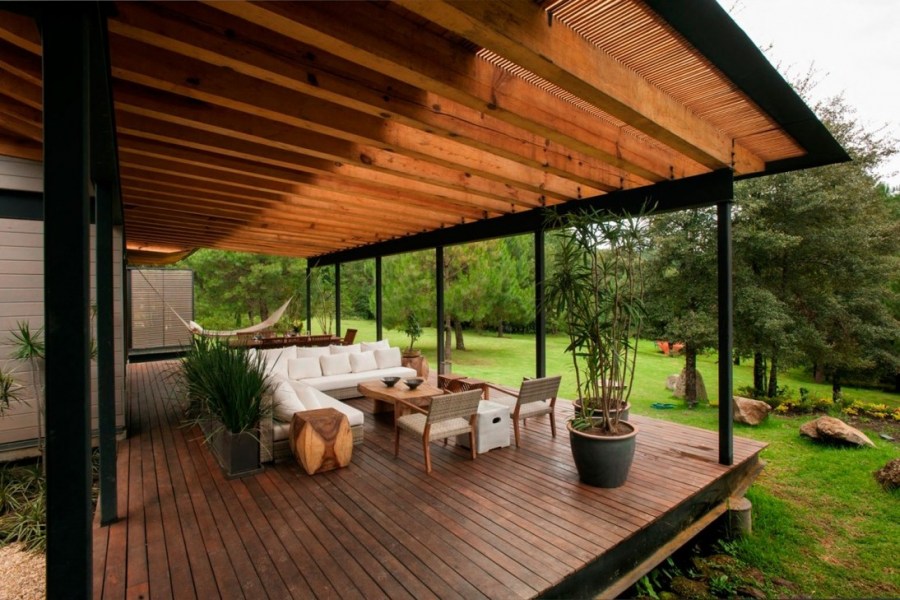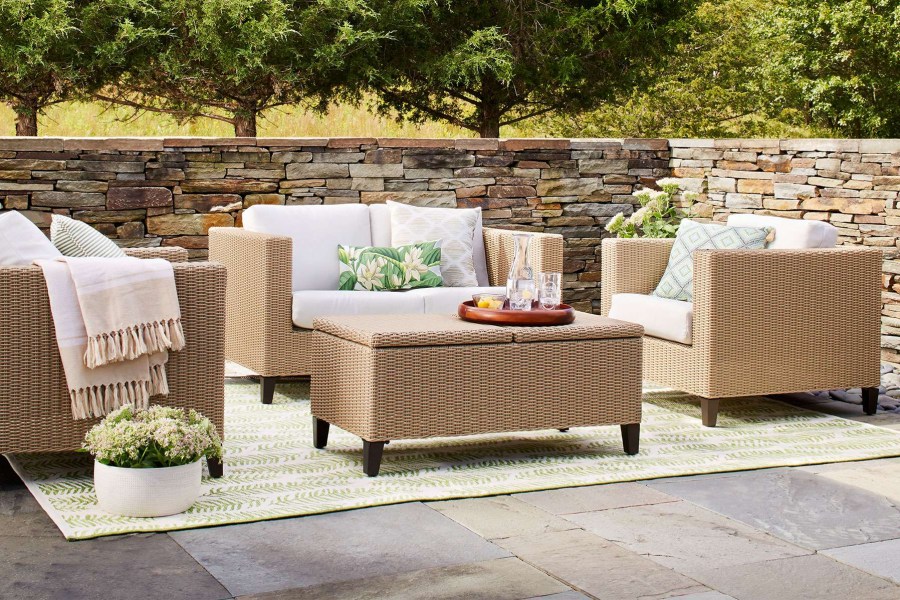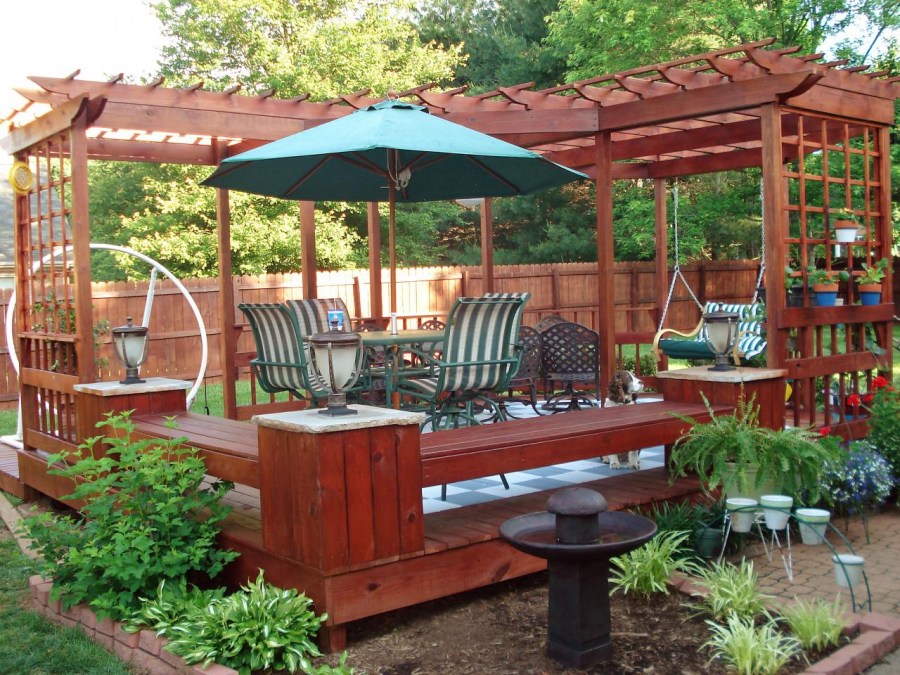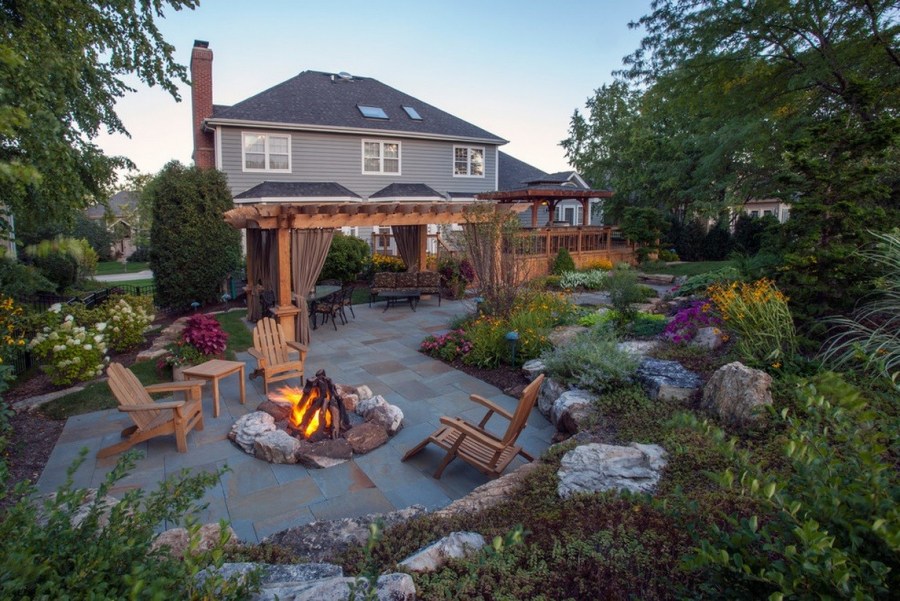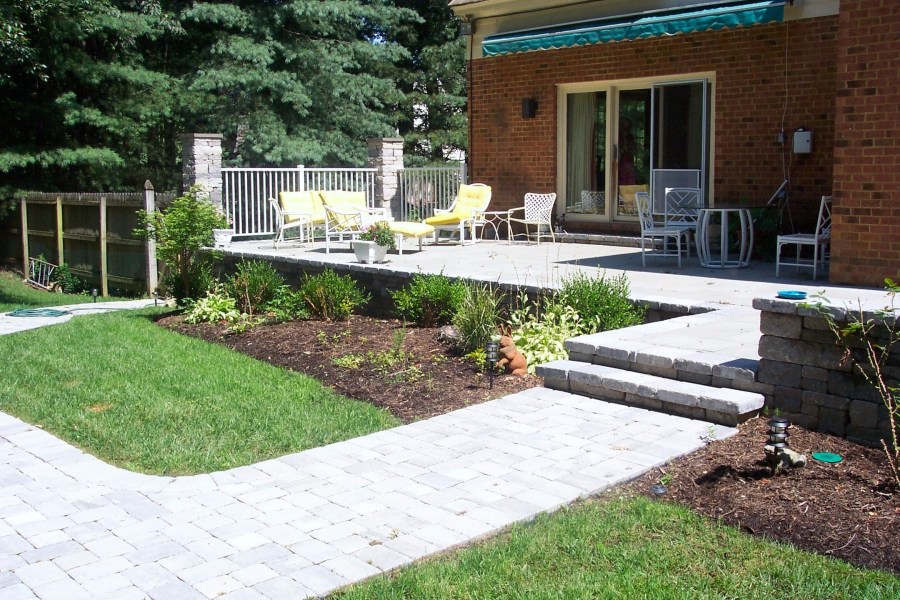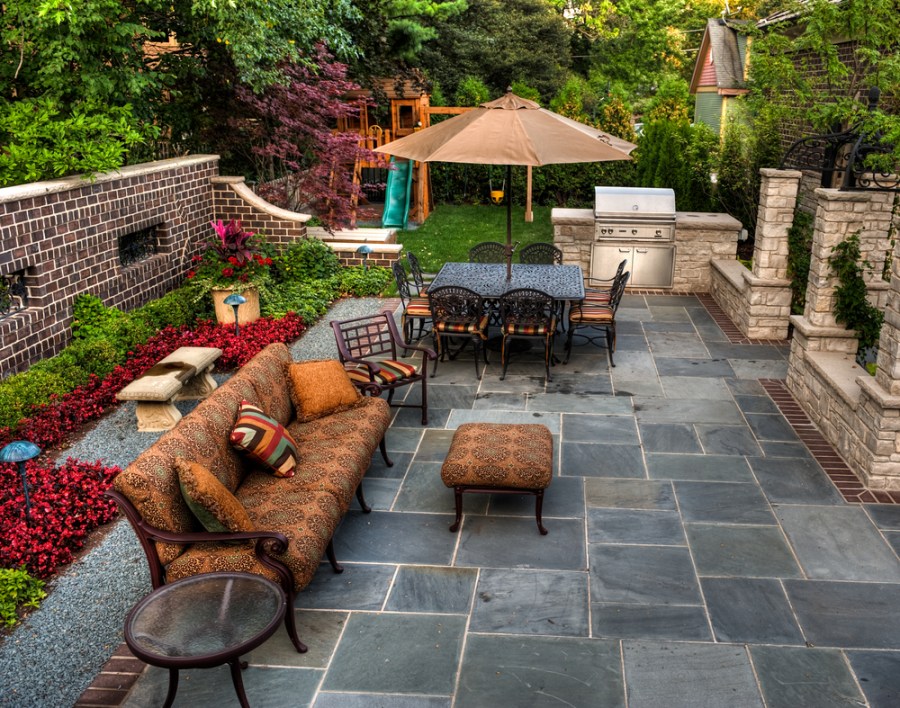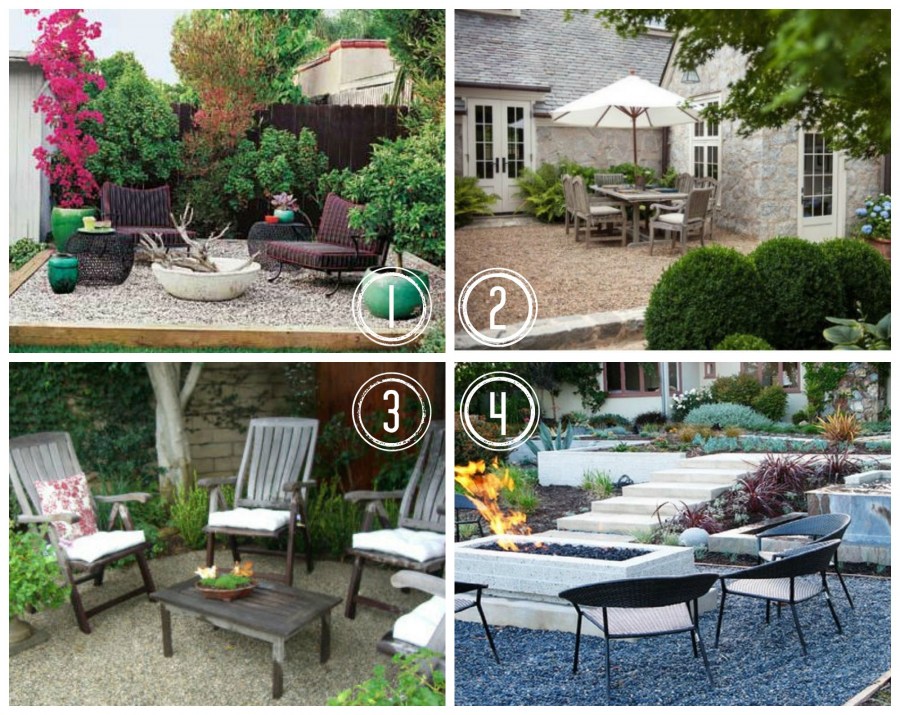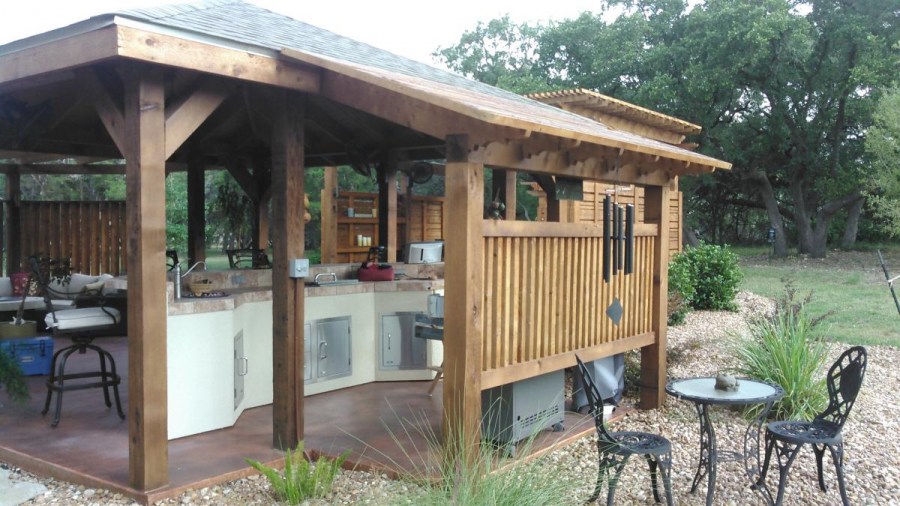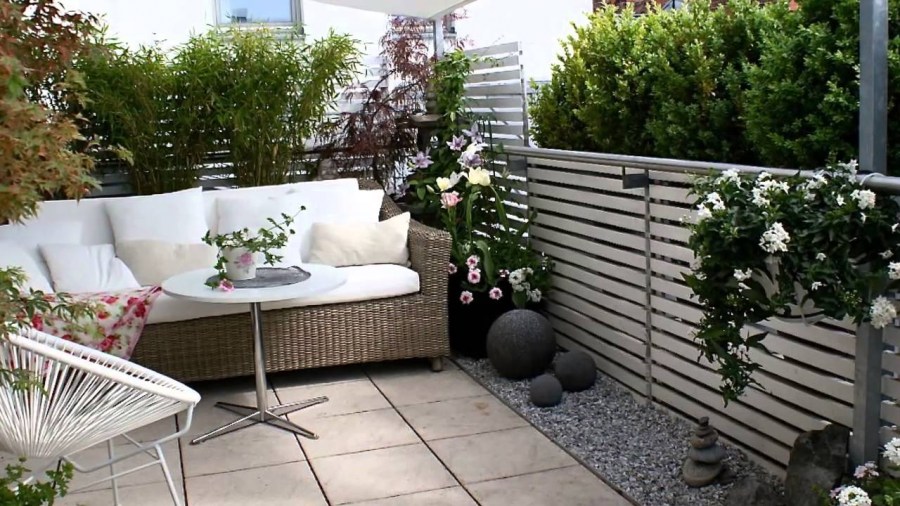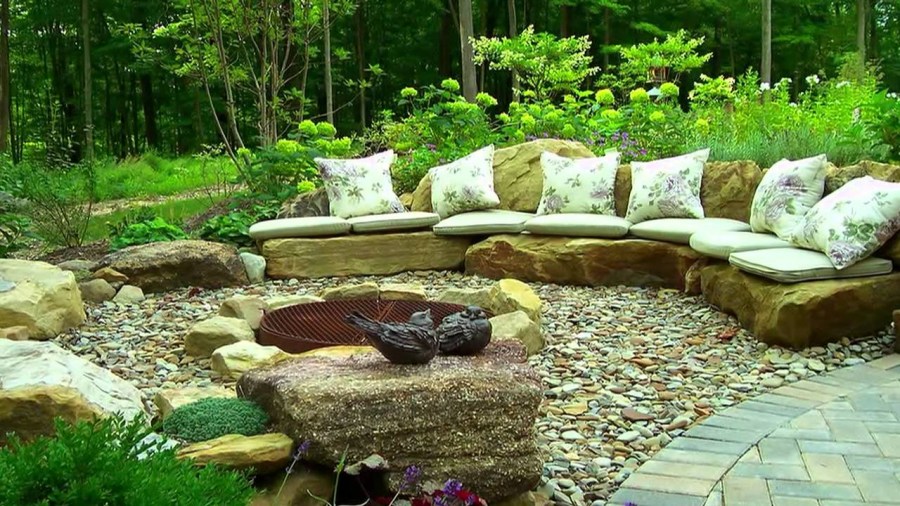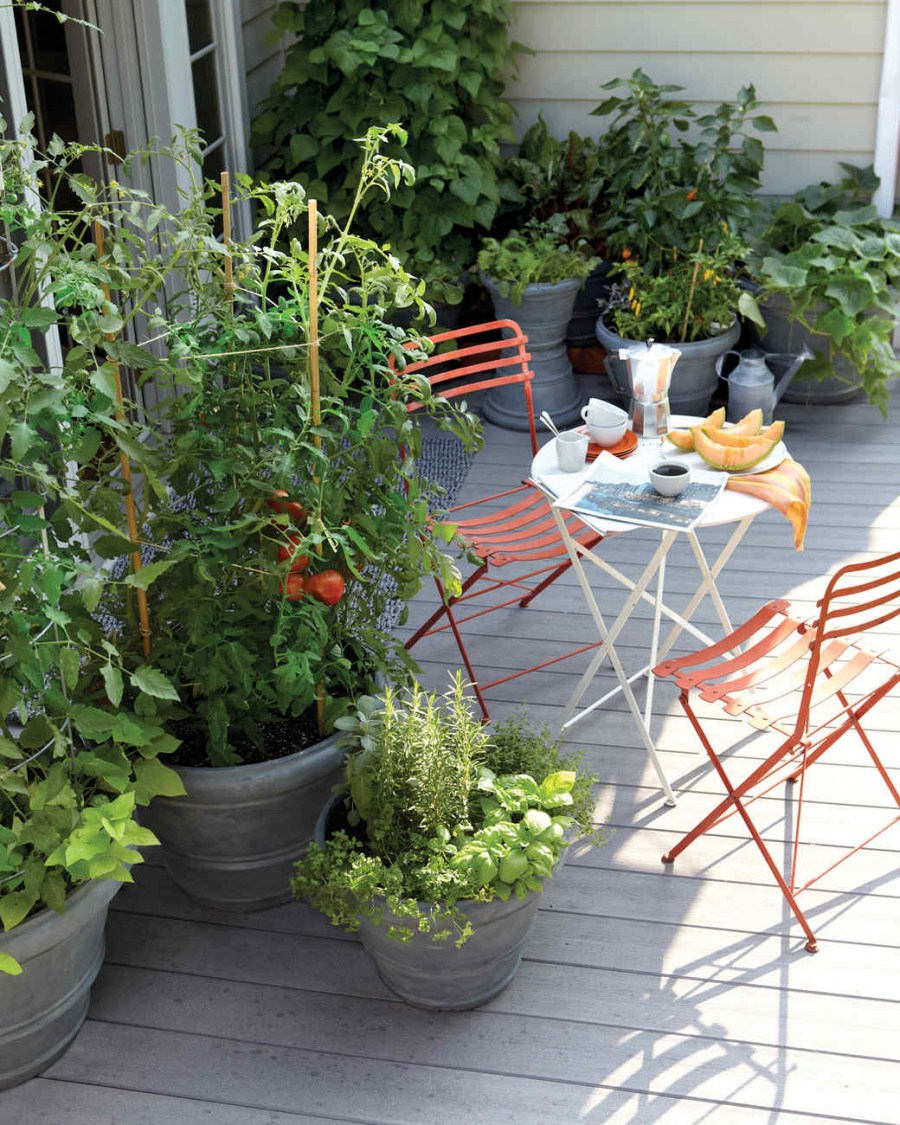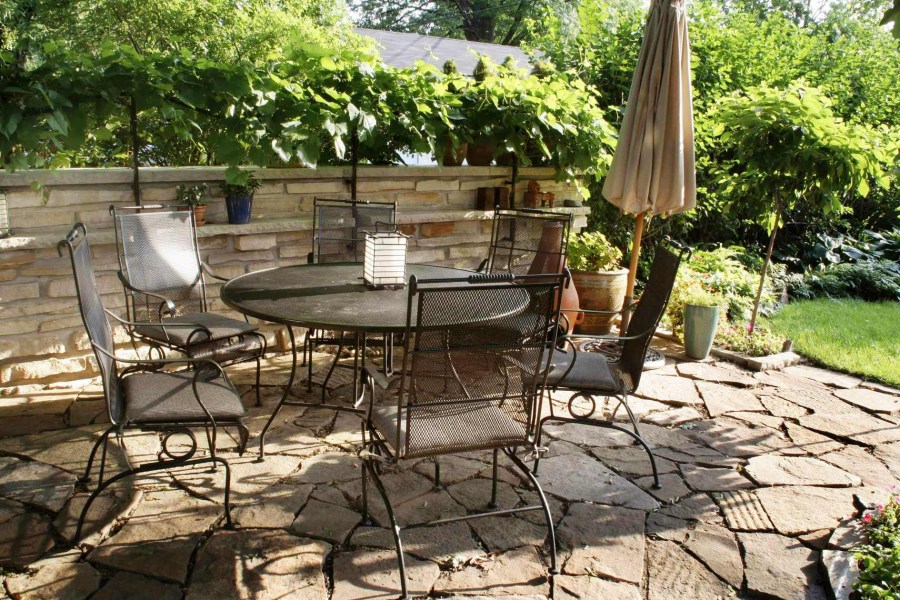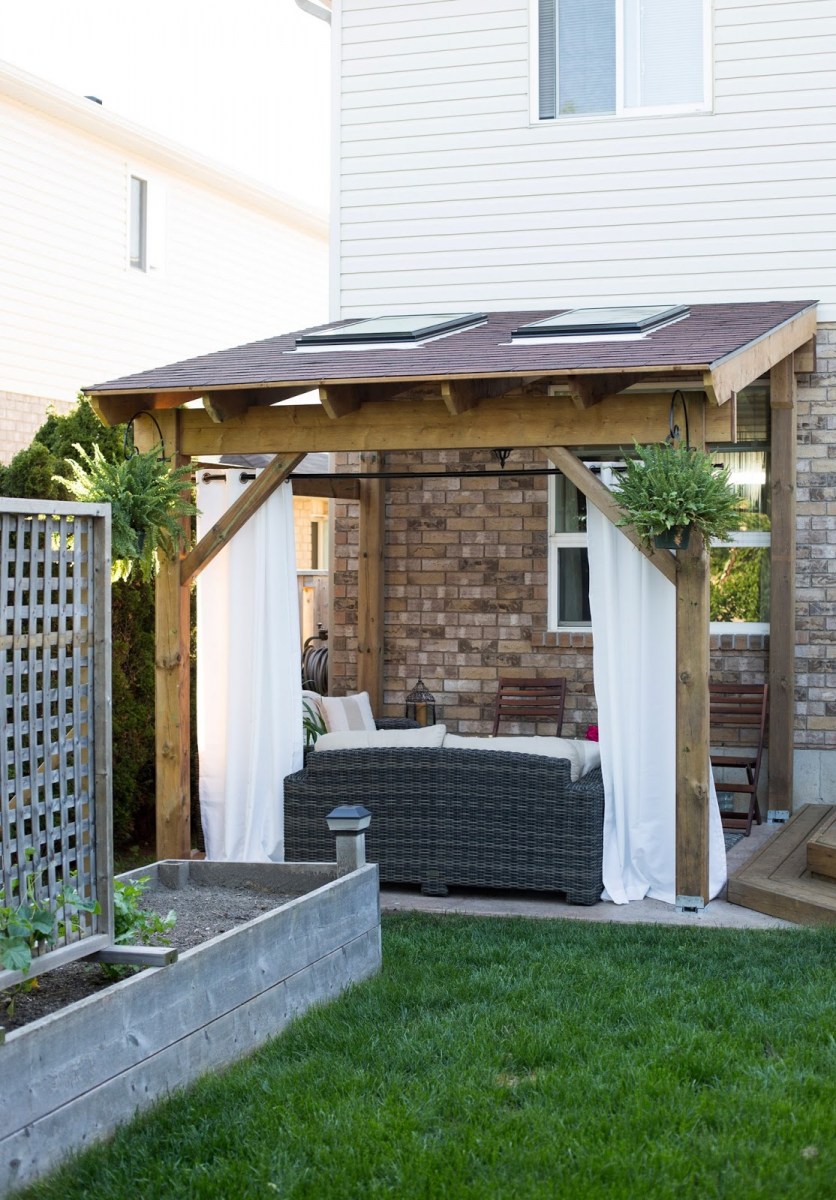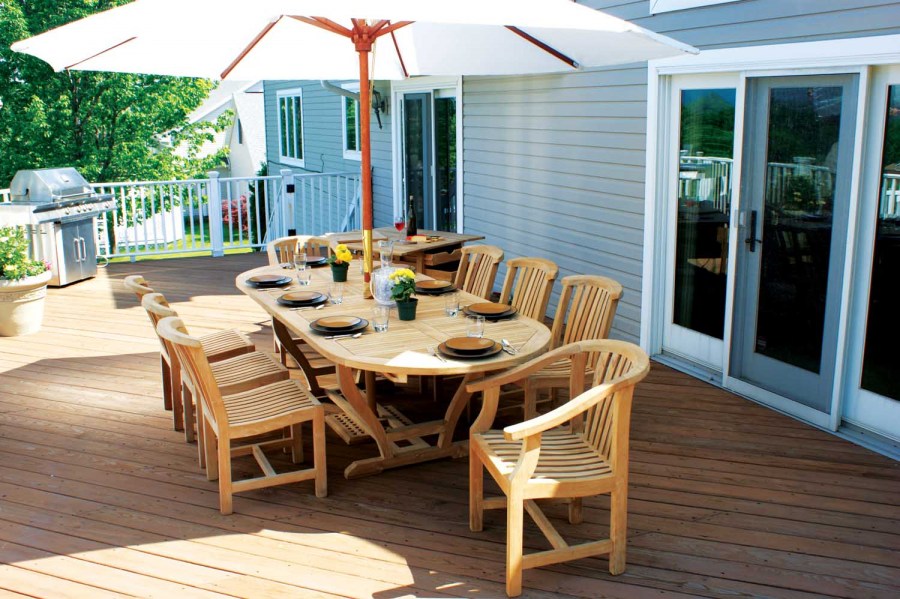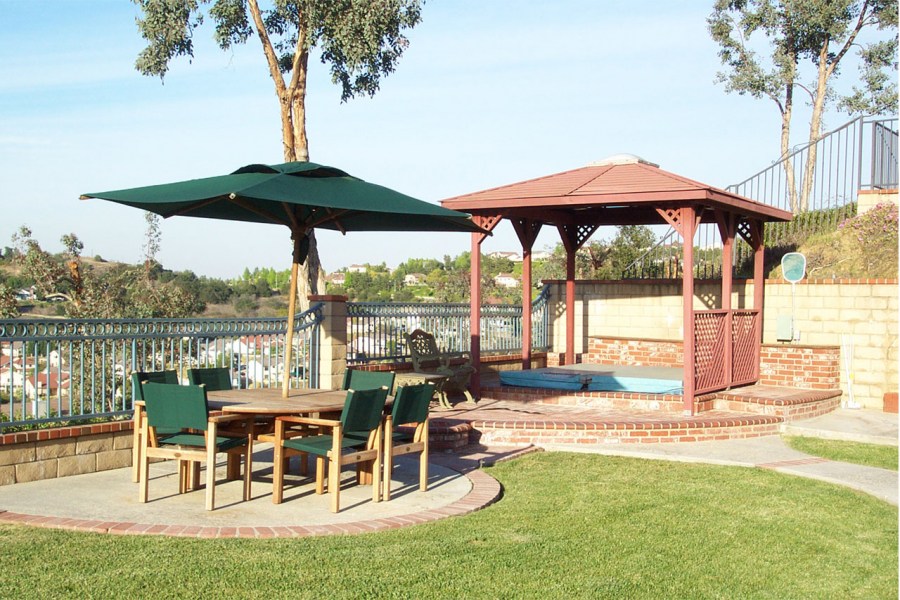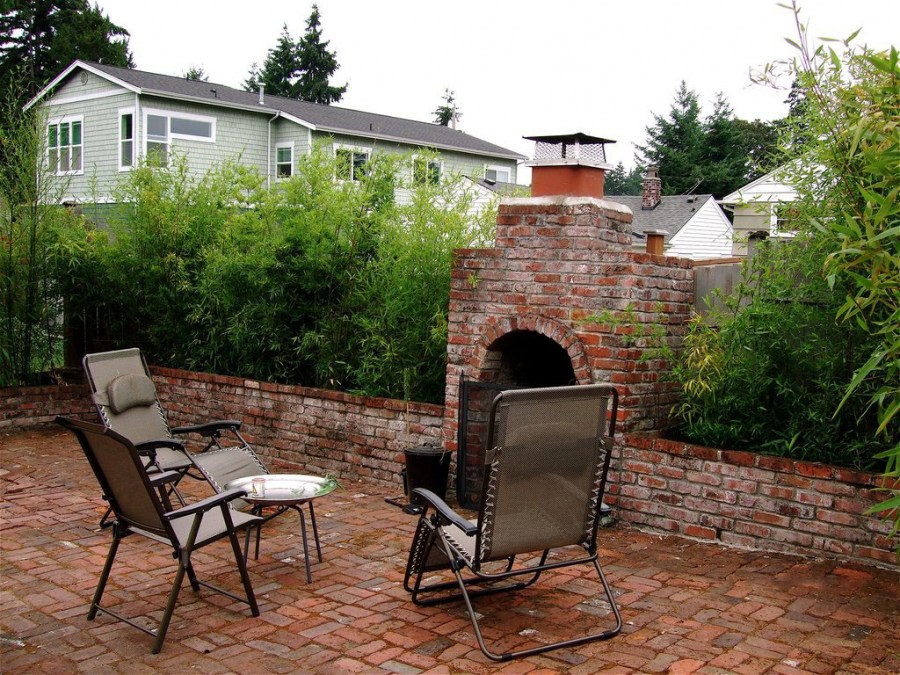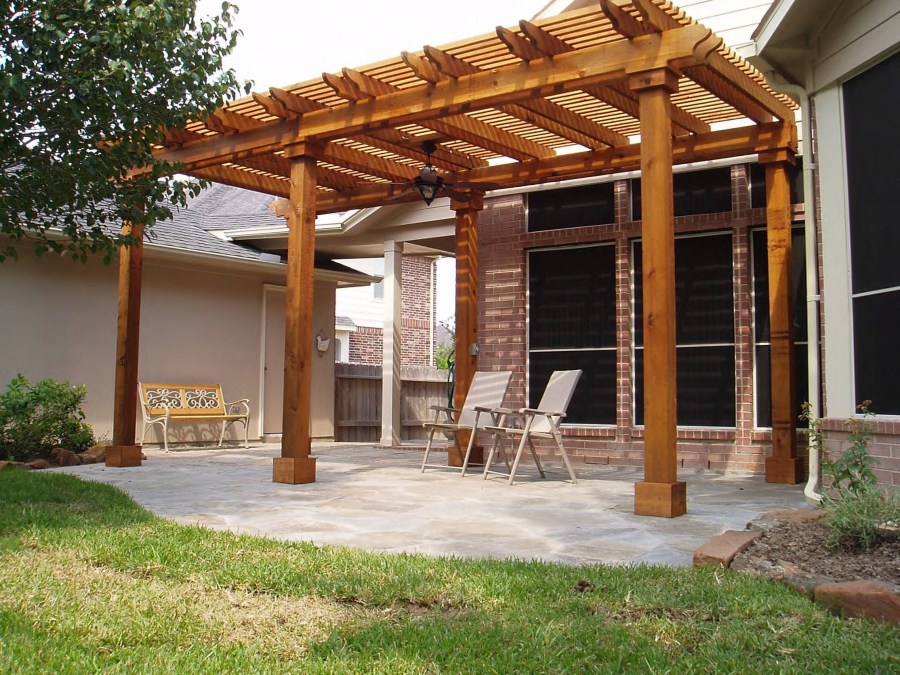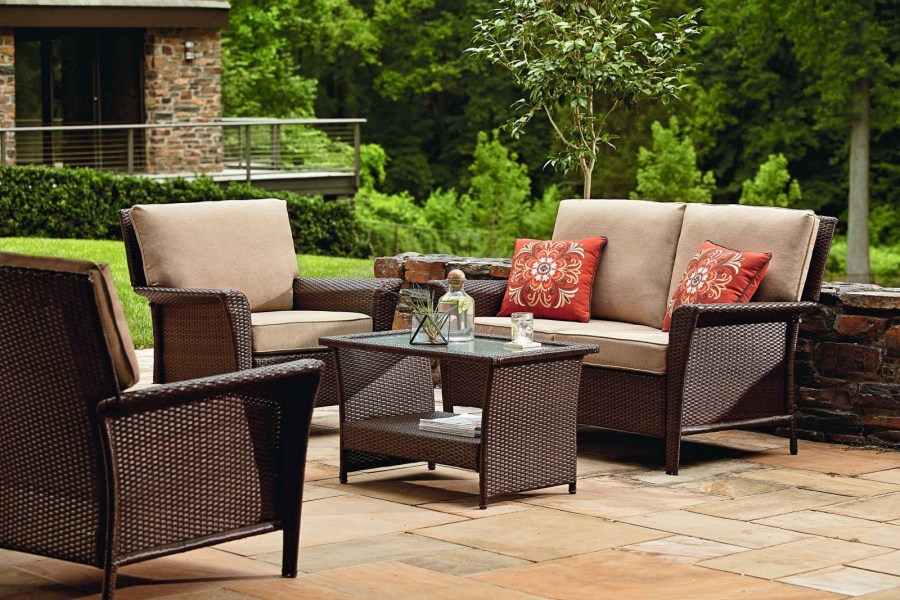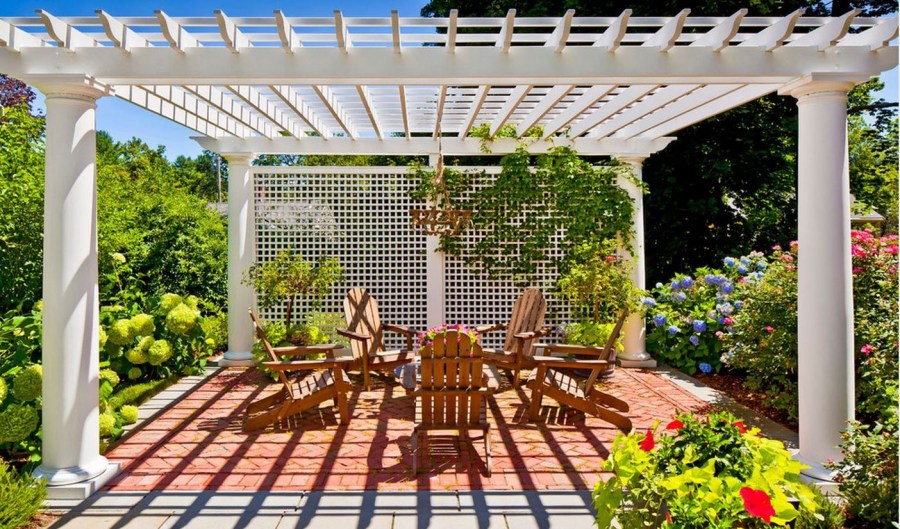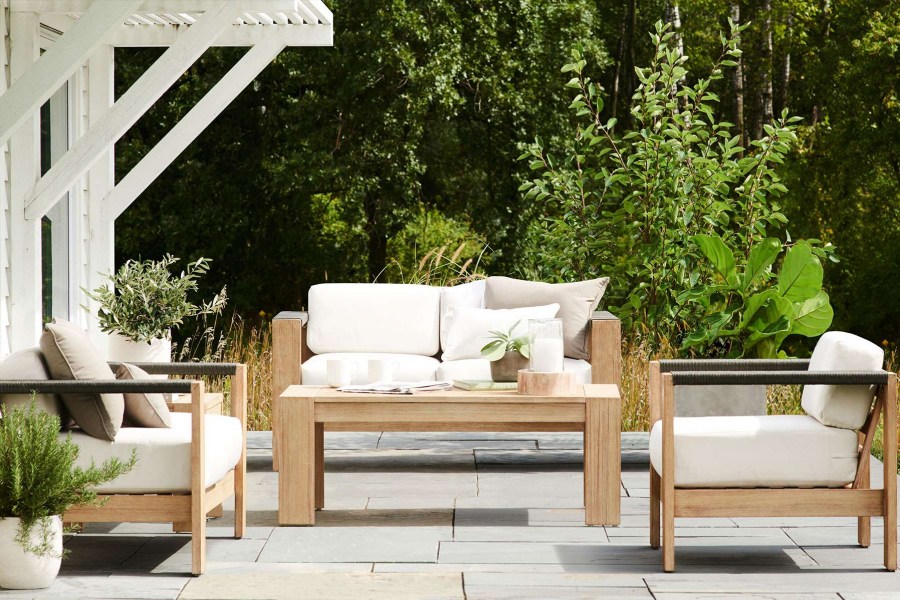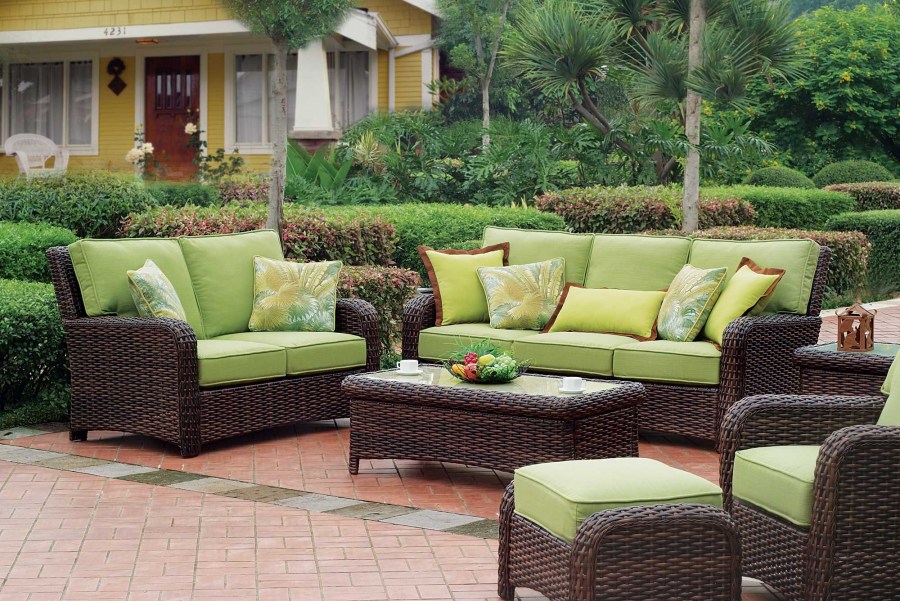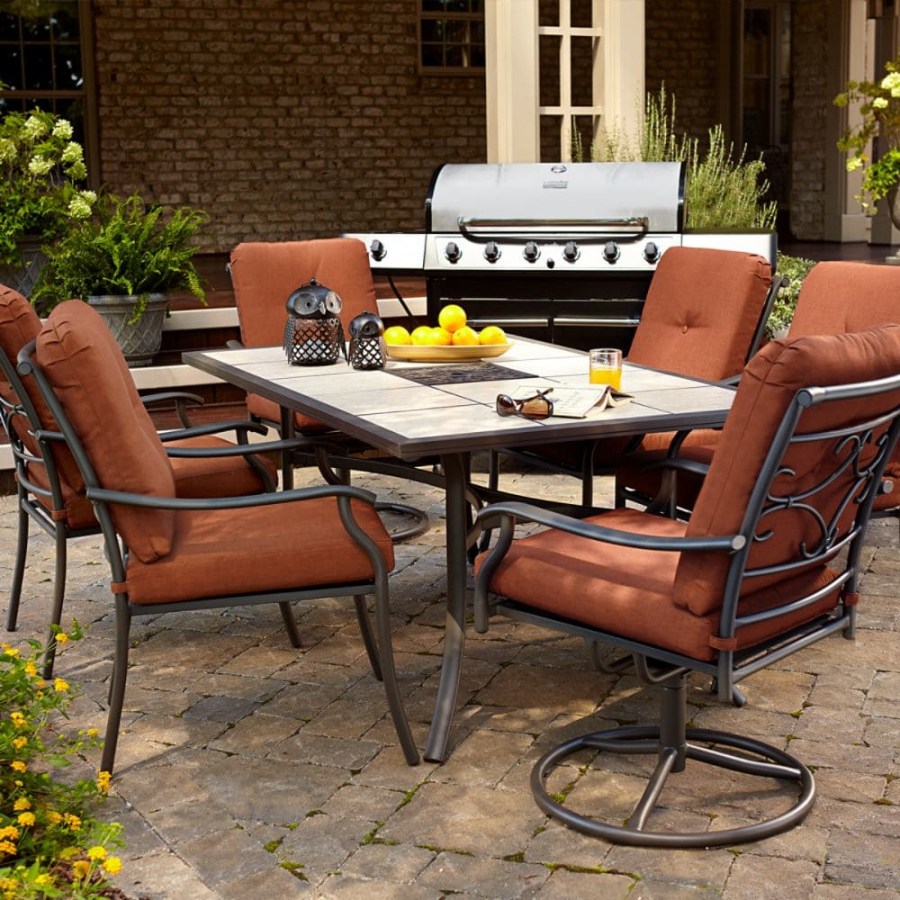 Art Nouveau house - the best projects of typical houses (80 photos of new products)
Frame house - 2019 projects + photos of finished houses for year-round use
Outdoor shower: 135 photos of construction options and stylish design
Black olives - 120 photos. A detailed review of beneficial properties on the body

Join the discussion: